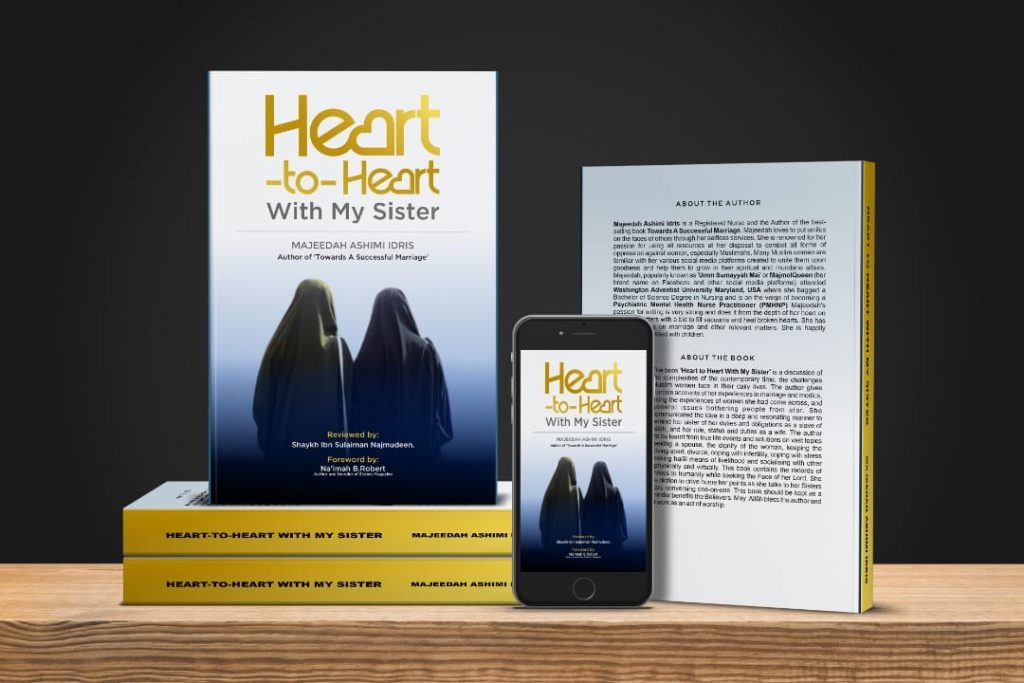 '…And they lived happily ever after
Many young girls used to dream of that happy ending, of a long life with their one true love. That was when marriage was portrayed as a place of happiness and unbridled joy. In this present age where morality is fast going out of fashion and the alternative is easily obtainable, what obtains is a fear of the 'shackles' of the marital bond further enhanced by the endless tales of bad marriages across different spaces. Muslim marriages are not devoid of challenges and navigating the hurdles can be daunting, especially with a lack of useful information.
Known for her passionate concern for the well-being of Muslim women, Majeedah Ashimi Idris has penned this book of heartfelt advice that can serve as a guide for Muslim women on different stages of their marital journeys. This book, Heart to Heart With My Sister centers around highlighting the Islamic expectations of the Muslim wife in simple points without losing touch with the realities of attaining these expectations.